After 4 long days, I have recovered water and power to my apartment. I was almost at the end my patience last night when I had the lovely surprise of utilities when I came home from work. The lack of power was easy to work around, but the lack of running water was difficult. Not only did the funk of sweat come from me, but I soon learned that flushing toilets takes alot more water than I thought. Thankfully, the typical Houston heat has been at bay all week, with temps only getting up to the mid 80's (typically still in 90's with high humidity this time of the year). I'm blessed that I have awesome friends whom let me shower and relax at their place, while I waited for the water to return. Despite my joys, there is still many people here who have no power (they are estimating  around 1.2 million people). 
I shot a couple of shots around my place the other day. It was difficult to drive around town due to downed power lines and trees. Plus, gasoline is a hot commodity here in town, so I'm trying to preserve what little I have left. 
A local gas station. Wind damage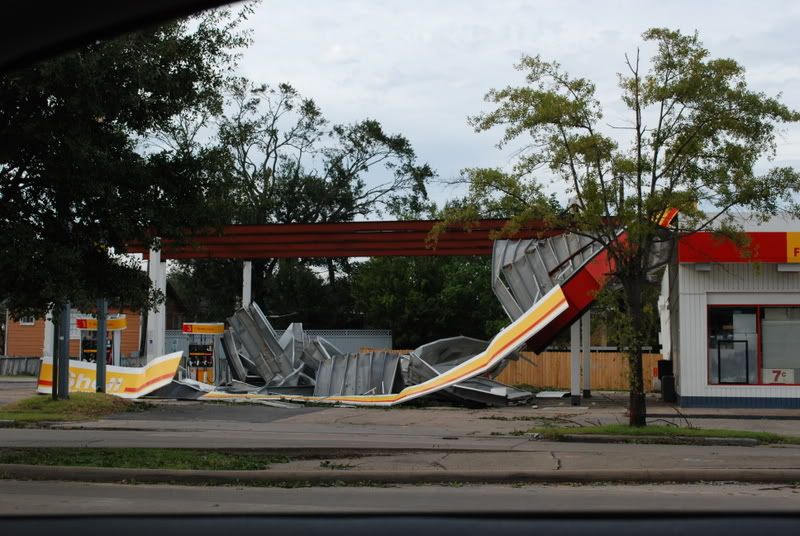 The tree that now blocks the road I drive down every morning and evening on way to work.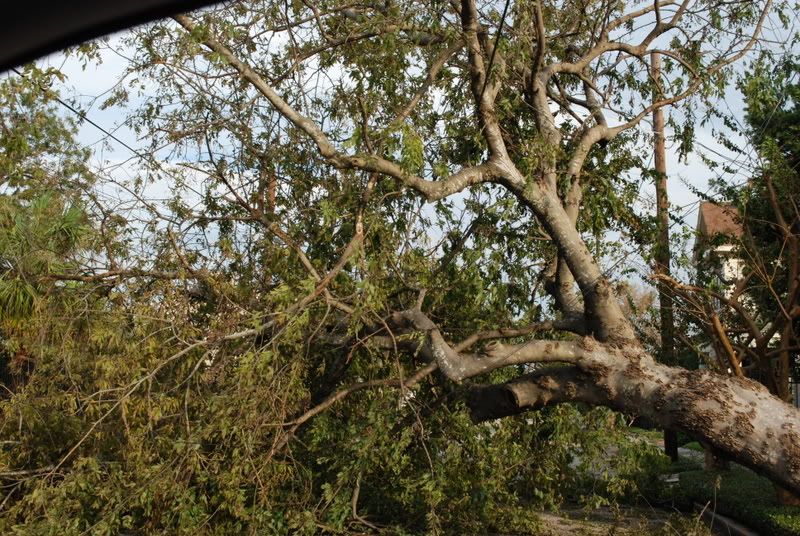 My apartment complex pool area from my porch. We didn't get much damage since we are protected by the building. Just debris really.